About
SINGER
Over 40 years of experience in Electromechanical, Electromagnetic and Precision mechanics design and manufacturing
Our Clients
Say
I have worked with Singer Instruments & Control for several years on the development, manufacturing and integration processes of miniature electromagnetic sensor assemblies for medical navigation purposes.
I recommend early-stage entrepreneurs needing engineering inputs to start with Singer and any technology companies developing from simple to complex multidisciplinary assemblies or products to leverage Singer's experience, expertise and resources to be their partners on this journey.
Ran Sela
System Project Manager, St. Juda Medical
I arrived at SINGER following a tender we were contesting, the professional assistance I received from SINGER helped us greatly in winning the tender.

The solution was professional, fast and unique.

Later on I enjoyed working with them, the atmosphere of the work is pleasant, nice and professional people

Hope to continue cooperation in the future.
Itsik Abouharon
Program Manager, Elbit Systems
Singer Instruments and Control has been a key R&D partner in EU funded project and took automation of our neurodiagnostic equipment to a new level.
Their expertise, creativity, and ability to tailor technology to our priorities was essential in successful technology development. We greatly appreciate their hands-on approach and "do it now and here" attitude.
They brought together great people, including excellent project and technical management leadership.

I'm happy to work with Singer Instruments and Control and would recommend their team for challenging MedTech projects.
Edvardas Satkauskas
Managing Director, UAB Vittamed
I have more than 10 years' experience working with 'Singer Instruments', developing boards, sensors and control systems and my experience doing business with them has always been an enjoyable one.

Singer's team possess rare R&D skills and techniques supported by solid manufacturing infrastructure that allows fast time to market.

I would not hesitate to recommend Singer to anyone requiring engineering and manufacturing services
Yossi Bar
VP R&D Radiaction
I have known Singer Instruments and Control since 2004. Their consistency in providing qualitative deliverables combined with their personal touch made them the natural partners for my own startup, VTM Technologies, developing a unique probe for endoscopic measurements.
As a young startup, it is important to have a cost-effective R&D partner and an enthusiastic team that walks with you hand in hand from prototyping to manufacturing.
Time and again, the team at Singer demonstrated an extremely high level of professionalism and dedication that produced most elegant and highly usable solutions.

Looking forward to continuing our collaboration in the years to come!
Avishay Sidlesky
Founder & CEO,
VTM Technologies Ltd
Among Our
Clients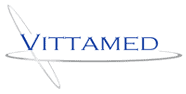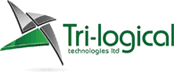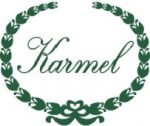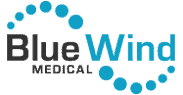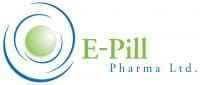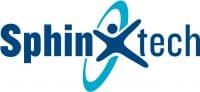 NEWS & EVENTS

MDI 2021 Expo & Conference
Thank you for visiting our booth